Jurassic World: Dominion Dominates Fandom Wikis - The Loop
Play Sound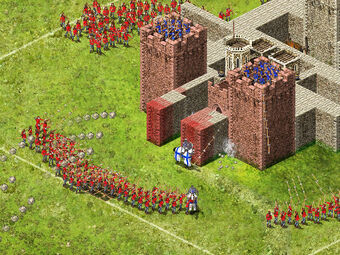 ey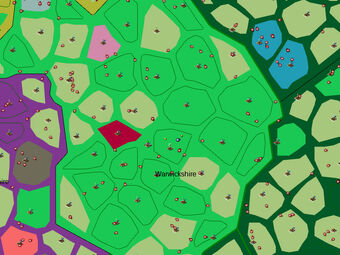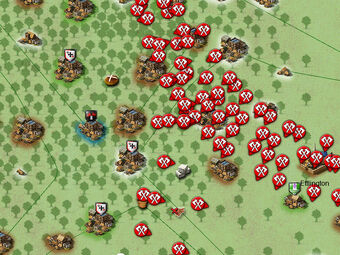 Build, fight, and rise to power in an exciting world of castles and kings!

With swords flashing and armour glistening, Stronghold Kingdoms™ galloped into the MMOG world in 2010. Stronghold Kingdoms™ is the first persistent MMORTS of its kind in the world, and brings the Stronghold series into the 21st century with a bang! A unique hybrid of web- and PC or Mac based gaming, Stronghold Kingdoms™ brings online interactivity and community together, with a richly-depicted medieval world of thriving Villages and dramatic battles. The mix of real-time gameplay and long-term planning brings a truly novel twist to the strategy genre.
This free-to-play online game sees players from all over the world pit themselves against each other's factions for supreme control; however, military might is not everything! Lords and ladies may also peacefully co-exist, pushing forward economic boundaries, building up their lands, and holding lavish banquets!
In this wide-ranging simulation of medieval life, played out in real time against thousands of online opponents striving for power and glory, the choice is yours; take over empty castles, overthrow tyrants, bankroll your faction's war effort, peacefully raise sheep, bring piety and godliness to the country... or do it all! A large range of stats and rankings gives every player something to aim for, from 'Besieger of the month' to 'Wolfs' Bane', and much more in between!
Why not join a medieval social network? Factions and elections, liege lords and their vassals, all provide a real sense of structured community, with plenty of fora in which to chat to other players, discuss strategies, build allegiances, and even read community newsletters!
While strong and well-planned castles are at the heart of any lord or lady's domain, you can also, if you wish, specialise in one or more areas via a vast research tree. Starting out as a humble peasant, each promotion brings research points to spend on becoming the best in as many areas as you wish; trading, diplomacy, warfare, farming, religion, and more... as you seek to control the local parish, county, and beyond. Be aware though, that as your power grows, so does your responsibility. Your vassals and parishioners will look to you for guidance and leadership, and ultimately, you may find yourself fighting for the very crown itself!
Join in the action by signing up here: http://www.strongholdkingdoms.com
Features
[
]
Build, expand and conquer villages as your power grows
[
]
Plan efficient layouts for your villages to maximise their production
Many village types, each with its own advantages... mountain fortress, coastal trade, plains, farms, etc.
Play alongside thousands of players in a persistent medieval world
[
]
Explore the game world in a zoomable, fully interactive map
Interact, fight, and trade across real-world countries
Build mighty castles to crush invaders
[
]
Watch your battles in real-time
Analyze your opponents' castles for weaknesses, and exploit them
Explore a vast research tree
[
]
Tailor your research to your personal play style
Specialise in trading, fighting, farming, spying, and many other disciplines
Build your own unique medieval lord or lady
[
]
Rise through the ranks, from humble peasant to mighty Prince
Become a Sheriff, a Governor, or even the King, as you and your faction strive for Victory
The world's favourite castle game is now online!

System Requirements
[
]
MINIMUM REQUIREMENTS:
PC

Windows XP SP2, Windows Vista SP1, Windows 7, Windows 8 (Windows Updates recommended), Windows 10
1024x768 + Screen Resolution
Processor: 1GHz or faster
512Mb RAM Windows XP (1GB+ for Windows Vista/7)
DirectX 9 Compatible Graphics Card
300 MB Hard disk space required
MAC

OS/X 10.6.6 or later
1000x720 Minimum Screen Resolution
2 GHz Intel Core 2 Duo or faster
64-bit Processor
2 Gb Ram
300 MB Hard disk space required
iOS Mobile
iPhone 5s / iPad Mini 2 or better
Android Mobile
Official Launch Trailer
[
]
Credits
[
]
Firefly Studios
[
]
Design
Simon Bradbury
Eric Ouellette
Production
Eric Ouellette
Paul Harris
Mark Barney
PC, Mac & Mobile Programming
Andrew Prime
Ben Hallett
Matt Smith
Cristian Olteanu
Graphics
Illustrations
Quality Assurance & Wiki
Daniel Olaleye
Darren Thompson
Neal Bonner
Public Relations & Marketing
Community Managers & PR
Video Production
Aaron Hayden
Niall Benzie
Web Designer
SysOps
Stronghold Kingdoms Community Moderators
[
]
Moderators are player volunteers who assist other players in chat and on the forums.

English Moderators
DavidSpy
GrandEmperorKurts
Klaire
Ltnghawk
Wizard
Zaza Fandango
Voltair
German Moderators
French Moderators
AaronGraphics
Matdark
Princesse Chloe
Soleil057
Russian Moderators
Italian Moderators
Spanish Moderators
Polish Moderators
Portuguese Moderators
In Memoriam